2004... that was yesterday! The Internet was already at its peak, the iPhone was already available and even "Plus Belle la Vie" was already being broadcast on television every evening.
However, team building was still a very vague notion... 30% of companies were practising it. There was very little talk of fulfilment at work. And bowling was in a no-holds-barred duel with go-karting when it came to an outing with colleagues. Today, awareness is real. There has been a 50% increase in the organisation of these events. Cohesion is essential. The need to get away from it all is just as important.
Companies are looking for the most innovative activity possible. The one that will leave its mark on its teams and strengthen ties.
With Whereez, it is this variety of choice that is highlighted. Via its website Whereez.com, the unusual and the original have become the key words. Here is a small overview of 10 activities that we would never have imagined doing with colleagues 15 years ago, the year Facebook was created (yes, it was in 2004):
10 - Making furniture from pallets
The activity in video: https: //www.youtube.com/embed/QCDpBICUJMo
15 years ago, there was very little awareness of ecology and "Do It Yourself". Today, more and more people want to create things themselves and use recycled materials to build. Furniture, shelves, desks... what if furniture makeover was the new trend?
09 - Time and space investigation in Virtual Reality in Paris 1900
Virtual reality has entered our lives with full force! You know the traditional treasure hunt? This time, it's with a virtual reality mask, plunging you into the past, the Paris of the 1900s, that you will have to rack your brains and discover the mystery of a young woman found drowned in the Seine. The quays of the Île-Saint-Louis are yours!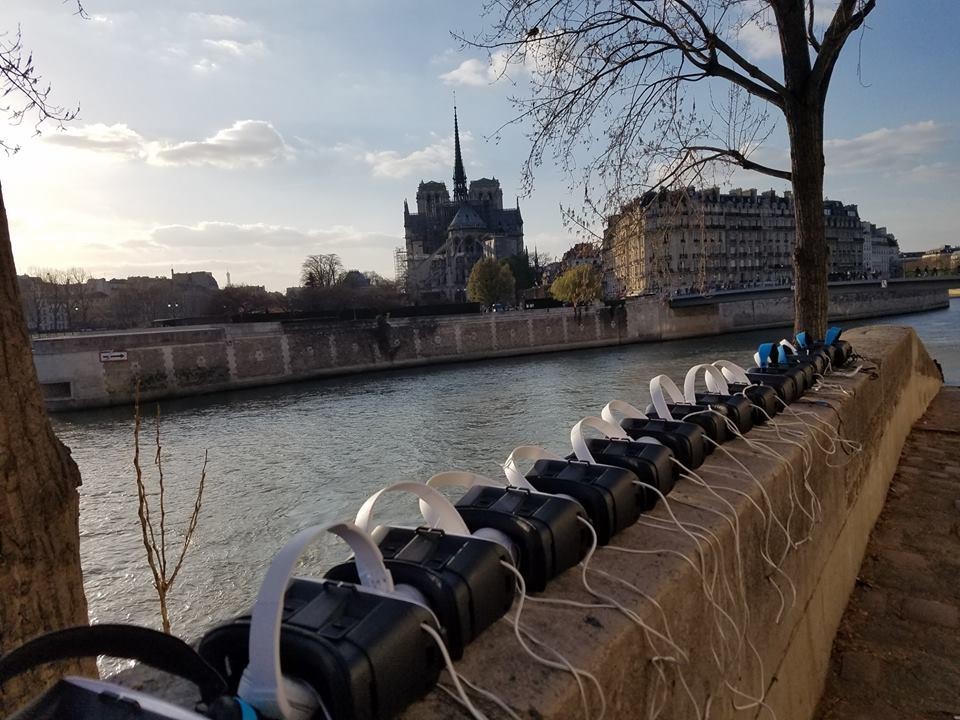 08 - Cooking insects... and Survival Training
Yes, this activity existed in 2004... but in a survival show on TF1. Today, it is a real chic and elaborate cuisine that is invited among the original Team Building activities. Full of protein, mystery and adrenaline, live a rare culinary adventure! This activity is also available during a half-day "Survival Course" combining several workshops to become real "resourceful"!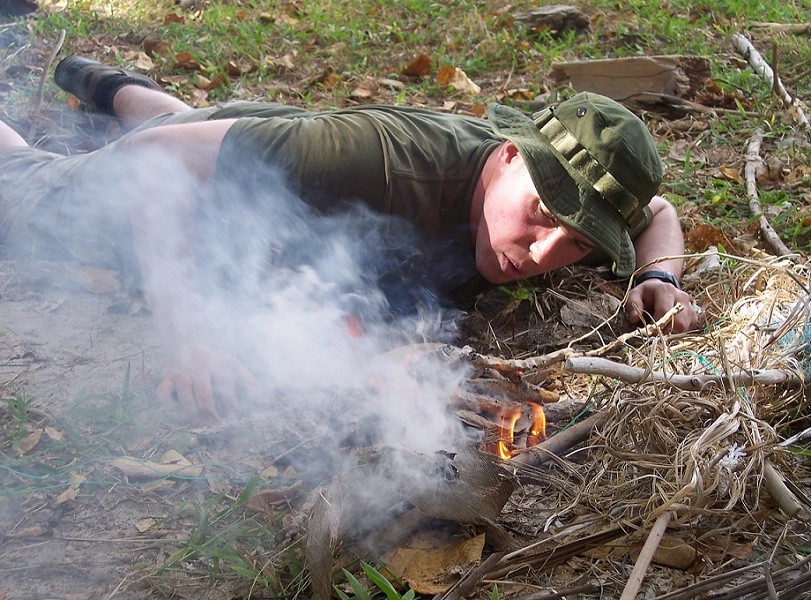 Discovering beekeeping 15 years ago, who cared about the fate of bees? Today, more than ever, bees are the focus of attention! Awareness? An introduction to beekeeping among colleagues in Paris! All dressed up, let's attack the bees and the products of the hive. Thrills, pleasures and discoveries guaranteed!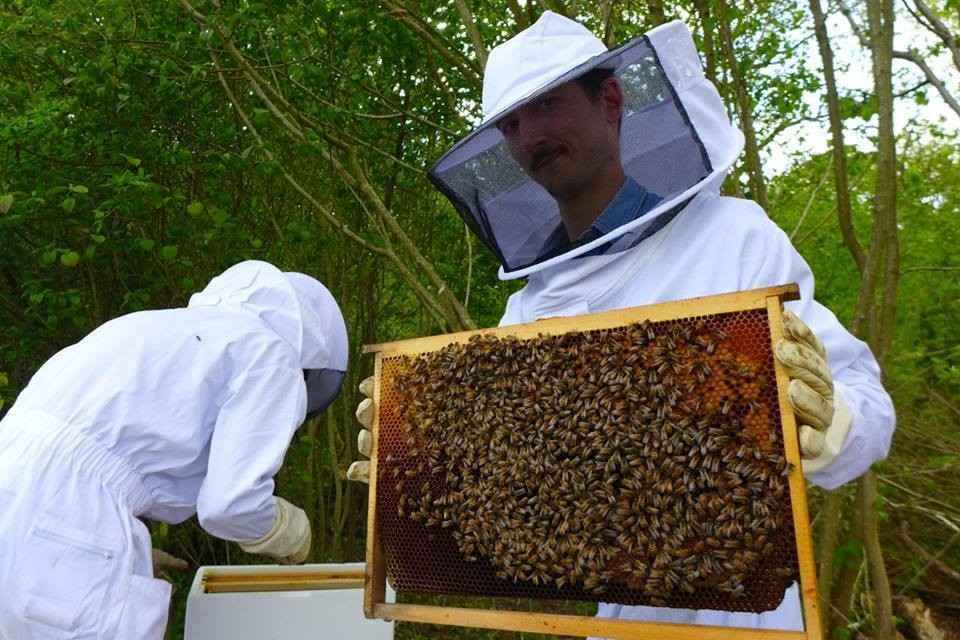 06 - Karting on ice, ice hockey, basketball on ice and seminar in an ice rink.
All your colleagues on the ice, exchanging shuttlecocks during a badminton tournament on an ice rink... or during a basketball match! Learn to play hockey like a team preparing for the Olympic Games! Shoot the breeze during a session of go-karting on ice... So many improbable activities that we didn't know existed... and yet within reach of... skates!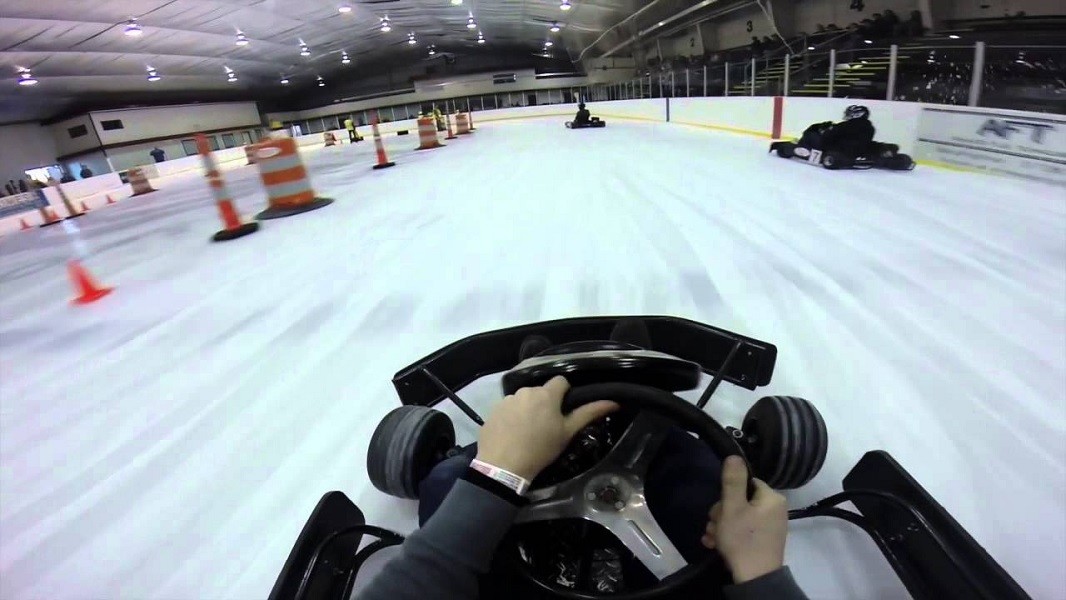 An axe throwing tournament. Since 2018, this fun and playful "competition" originating from Canada has been welcoming Parisian companies in a room in the capital. Get your checkered shirts and aim high!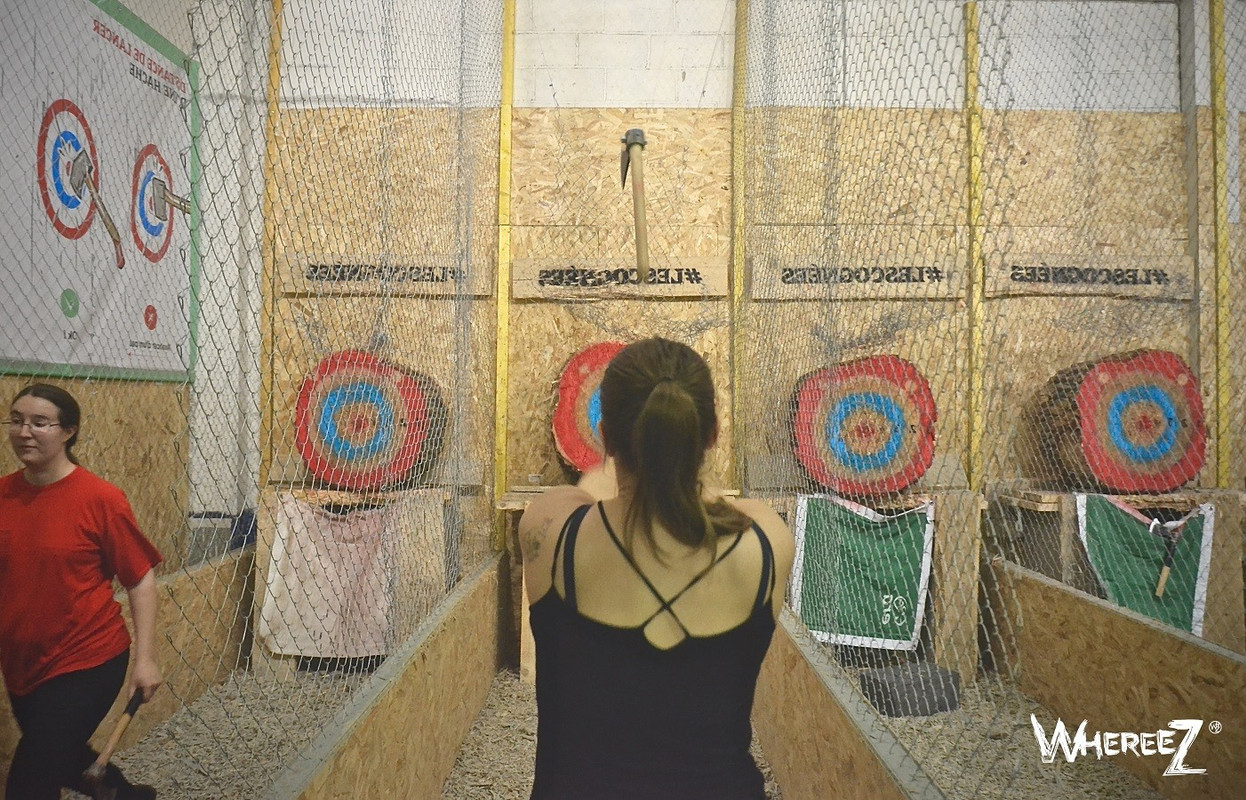 04 - Create your own hat from scratch
The hyper-individualisation of society has not spared fashion. From shaping to decorating to baking (yes, hats do go in the oven), you will have the privilege of discovering a craft and making your own style! Don't miss this unique opportunity to play the great ladies/great gentlemen at your future parties!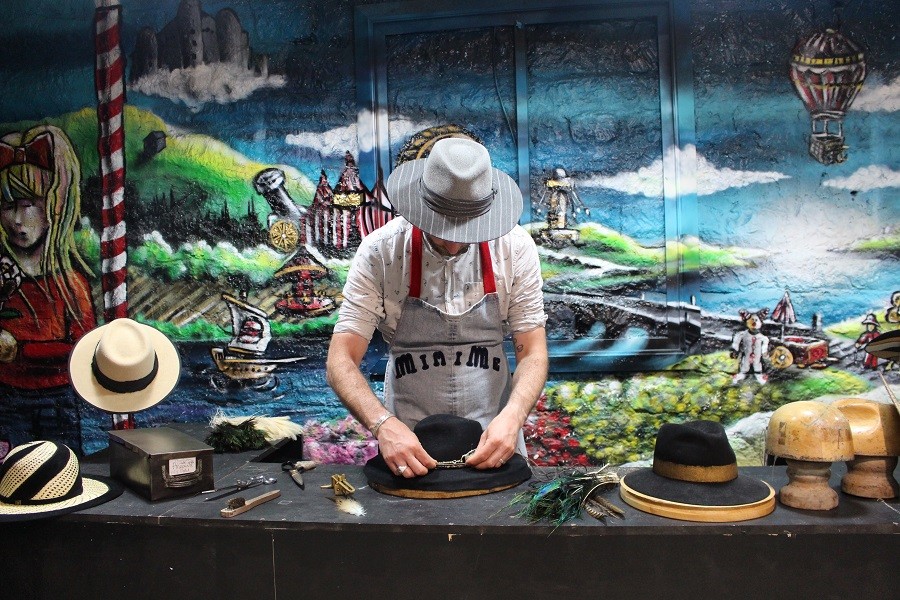 03 - Graffiti on the walls of Paris
"Paris under the bombs" sang a group in the 90s. Considered marginal at the time, graffiti has been democratized and initiations to Street-Art on free walls are now proposed to develop creativity between colleagues. Make way for the rehabilitation of artists in an urban space that is reinventing itself.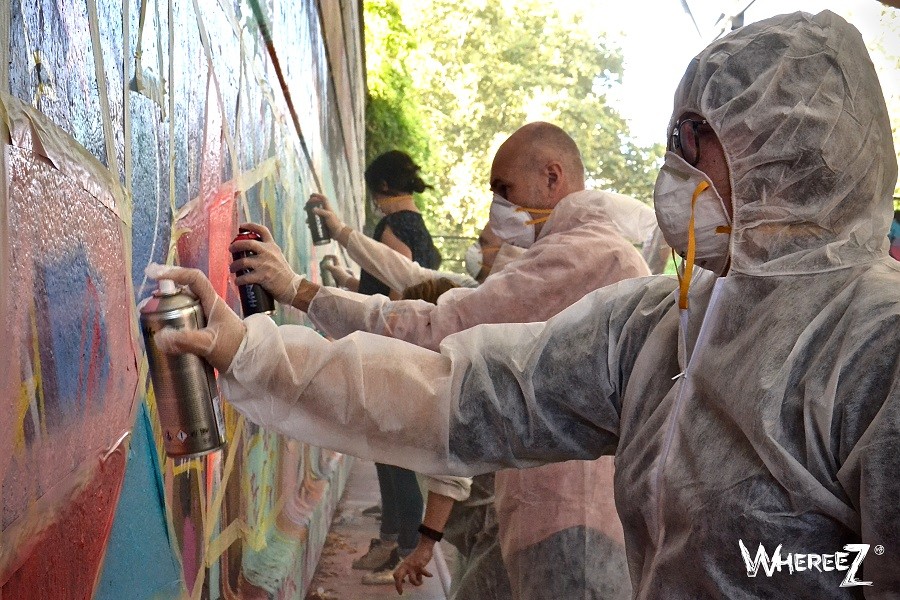 02 - Introduction to Quidditch
Much more than a sport, it is a real discovery of your colleagues within a game unknown to all that you will have the chance to discover. Running with a broom between your legs, with balls of different shapes, goals at different places of the field... Indeed, the scene seems funny...
You will have recognized the sport of Harry Potter. Half sporty, half playful, but 100% laughs!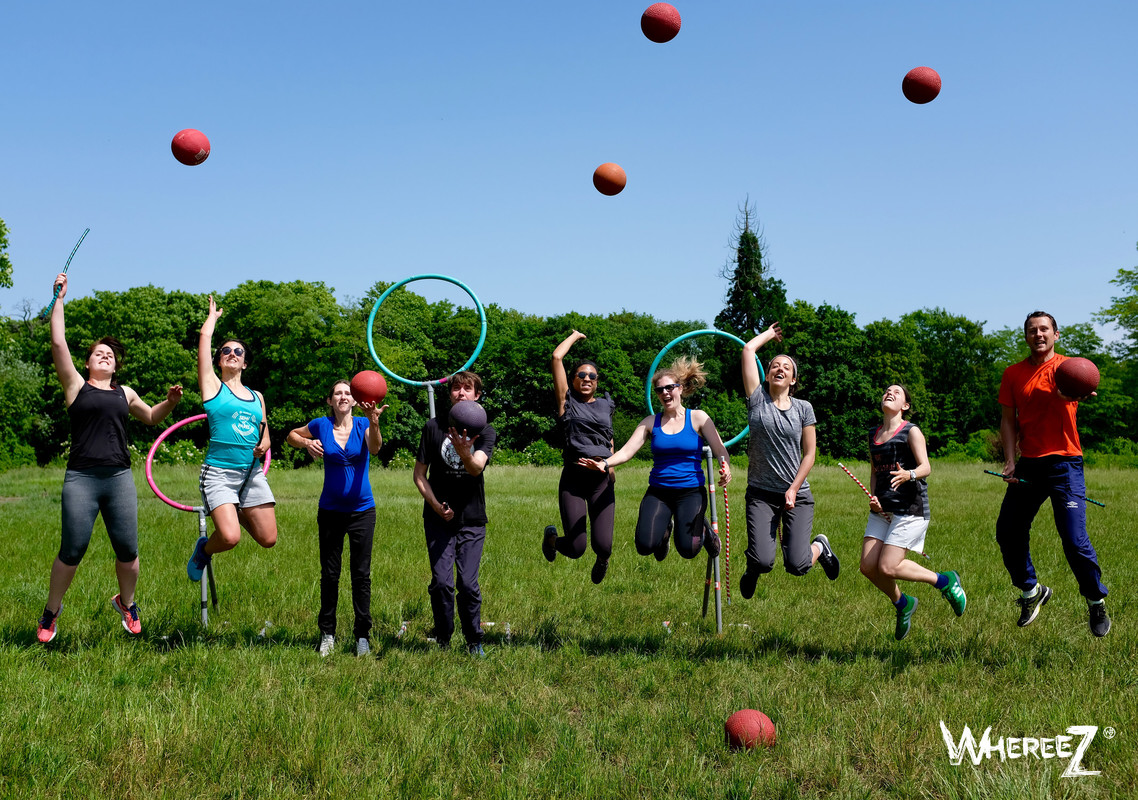 01 - Introduction to the Laser Sabre
In the skin of a Jedi Well, we won't invent that Stars Wars didn't exist 15 years ago... On the other hand, an initiation to the cult weapon of the film, the light sabre, surrounded by his colleagues, in a logic of exteriorization of his emotions, with a touch of mentalism... that : we didn't see this coming. #MasterYoda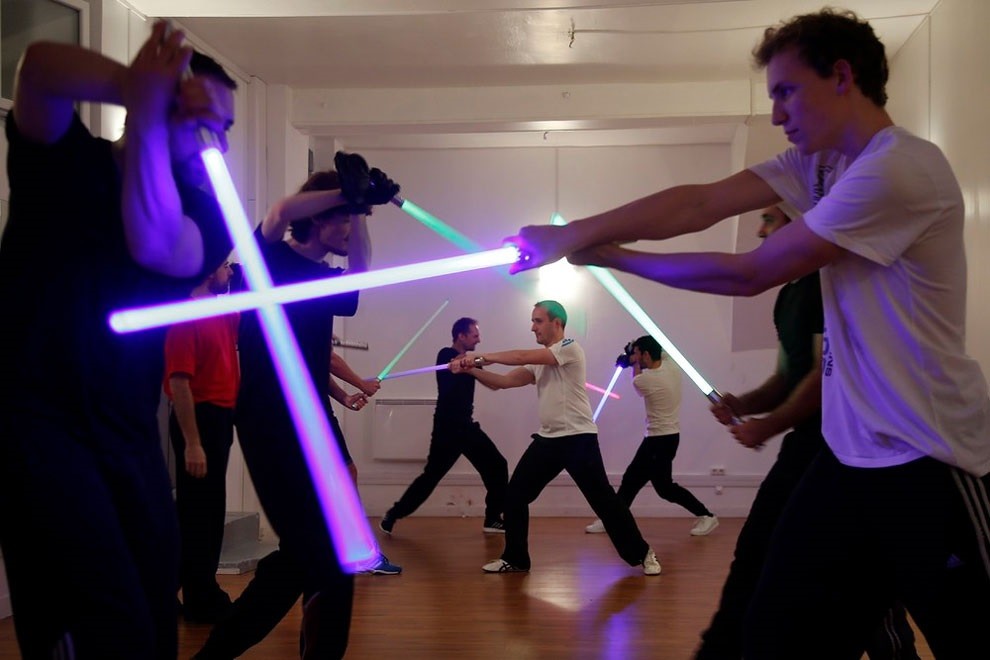 You are spoilt for choice... It's up to you! Or have someone else play ;-)