A company outing? A 100% team building activity? A moment of relaxation, escape and sharing between colleagues?
What if we revolutionized the corporate team building in the "intense island" way?
After several years of experience in organising group days, Whereez went in search of the original. In search of the original.
So that your company events never look the same again! To allow your employees to get together and share memories that they will talk about over the coffee machine!
Discover our TOP 10 of the craziest, most unusual, captivating and intense activities in Réunion Island!
10 - UNUSUAL SPORTS TOURNAMENT: Tchoukball / Snoockball / Molkky...
A tournament, by teams, around sports challenges. And around fun inflatables for adults.
Here, we will discover how to play Tchoukball. Who is the most skilled at Molkky.
Which colleague behaves best on a Snoockball field...
Also on the programme (and depending on your selection): Safe Archery - Green Bowling - Darts - Baseball - Rugby Touch - Bubble Football - Volleyball - Beach tennis...
At the location of your choice. But we already have our favourite places ;-)
https://whereez.com/fr/event/proexperience/s/tournoi-de-sports-insolites-par-equipes
9 - VIRTUAL REALITY TOURNAMENT
Dive into a parallel universe and escape from the Reunion Island for half a day of Team Building 2.0!
In the latest Virtual Reality room in Saint-Denis! 150m² entirely dedicated to gaming.
Classy, warm and in a futuristic atmosphere, discover a multitude of Virtual Reality experiences.
Discovery games, strategy games, sports games, shooting games...
Come and play a game of boxing in VR or defend your village from an orc attack... experience zombie attacks or fly over landscapes like a golden eagle!
Compete against each other in team games. Each with a helmet on your head!
Even an Escape Game in total virtual reality will be possible. Don't forget to come back on land!
https://whereez.com/fr/event/proexperience/s/realite-virtuelle-jeux-darcade-escape-game-vr-saint-denis
8 - LASER COMBAT SESSION, in a huge abandoned hotel
Much more than a Laser Game! Much more than a paintball! Discover a real Call of Duty, with high-tech laser thrusters that communicate via WIFI. With a central computer that keeps track of team and individual results.
And the craziest part? The location!
A huge abandoned 5-storey hotel, off-limits except for our exceptional authorisation. You can hide in the old swimming pool, in the old discotheque or even on the 5th floor of the hotel in an abandoned room...
5 scripted missions: bomb to defuse, hostage to recover, etc..
A fun outdoor activity, where players can work out at their own pace without danger or pain, supervised by experienced, certified instructors. With soundtrack, outfits, accessories, lamps.
A breathtaking adventure based on strategy and skill worthy of the best scenarios.
Also possible in the Etang-Salé forest or in Trois-Bassins.
https://whereez.com/fr/event/proexperience/s/laser-combat-en-plein-air-dans-un-hotel-abandonne-ou-une-foret-mysterieuse
7 - A GIANT CLUEDO AT YOUR EVENT - MURDER PARTY
A Murder Party on the place of your choice.
Today it's your turn to take the final test, and perhaps receive the coveted status of Special Agent!
Divided into several teams, around a table consisting of a safe with several clues, you will have to solve a police investigation.
At the F.B.I. headquarters, you have just been summoned for your final exam to become a federal agent.
The F.B.I. has given you one of its unsolved cases.
Be the first to solve the puzzle!
One piece of advice: every detail counts! Beware of the other teams!
https://whereez.com/fr/explore/proexperience/s/murder-party-enquete-policiere-par-equipes
6 - THE BEACH OLYMPICS
The Olympic Games in Reunion Island!
Take your team to challenge each other on the beach! Not around the fastest tasting of gratinated corks! But around challenges, each one crazier than the last, supervised by an animator!
You don't need to be athletic, the challenges are not physical.
Your group will be divided into several teams.
On the programme, among the different possible "workshops":
Cok' battle - Archery - Paddle relay - Drunken waiter (tray race) - Slackline - Kayak race...
Each workshop is supervised by an animator.
After each confrontation, the victories are worth points, and one team ends up as the winner of the Challenge.
As a bonus, and following your activity, you will be able to benefit from the provision of kayaks and paddles for a well-deserved break.
https://whereez.com/fr/event/proexperience/s/challenges-de-plage-affrontez-vous-autour-de-jeux-insolites
5 - TOP CHEF 974 IN COMPANIES
Show us that you could take part in "Top Chef" rather than "Cauchemar en Cuisine"!
Organise a "Top Chef" with your colleagues! At the place of your choice!
Put on your aprons and put yourself in the shoes of a real Chef thanks to this culinary challenge.
The originality of this workshop: cooking healthy and tasty recipes!
Kitchen equipment, aprons and ingredients are provided.
Experience a real moment of sharing and cohesion. And remember every moment!
Because if your office colleague doesn't know how to beat egg whites, you will now know how to respond to his or her morning peeves.
https://whereez.com/fr/event/proexperience/s/top-chef-entre-collegues-atelier-cuisine-paniers-recettes
4 - COCKTAIL CREATION CHALLENGE
You've always loved drinks...
You've always dreamed of being the bartender who swung the bottles and skilfully poured a colourful liquid into a glass with a fine, addictive curve.
Today, that bartender is you! And even more than that: you are a "Mixologist", responsible for your own bar.
But you still have to create the cocktail that will make your place the new reference bar in Réunion!
Not to mention your ingenuity/inventiveness in finding the name of your creation! The one that will attract the crowds!
This Team Building is the discovery of the art of mixology. In teams, make and create cocktails that will knock your socks off. You will have to agree on the name, ingredients, method and inspiration of your creations. afterwards, the bartender trainers will choose a winning team.
Mocktails (non-alcoholic cocktails) are possible!
https://whereez.com/fr/event/proexperience/s/atelier-cocktails-sur-le-lieu-de-votre-choix
3 - ASTRONOMY EVENING, in a Makes Inn
Tonight, we propose a trip to the stars!
A complete evening to discover the Reunionese sky!
And to accompany this galactic atmosphere, a typical family inn will welcome you.
The evening is divided into 3 parts:
- Meal on a wood fire in an inn in Les Makes (before the observation evening to give the sun time to set): products from the owner's organic farm.
- Discovery of the sky under the Planetarium, with video projection. Presentation of the sky with a software: presentation of the constellations, location of these constellations in the sky, anecdotes on the related mythologies...
- Observation with 2 glasses, a 100mm binocular and 2 telescopes which will allow you to discover the sky in its most intimate details.
To prolong the pleasure, and the sharing, we propose you the night within the inn and the awakening in the quietness of the Highs. https://whereez.com/fr/event/proexperience/s/soiree-astronomie-initiation-decouverte-repas-possible-a-domicile
2 - KOH-LANTA / SURVIVAL COURSE
Did you know that there was a Claude among your colleagues? And even a Teheiura!
Today, we invite you to take part in Koh-lanta!
A morning of challenges, based on the discovery of survival techniques.
Several workshops will be offered to you. They will earn you points and allow you to go on a final treasure hunt.
On the programme:
Tug of war / Military warm-up (time trials) / Lighting a fire as fast as possible / Bamboo game (with the help of a bamboo, the teams must fill a jar from one point to another while running)(One is blindfolded, the other has to lead the rest of the team to safety by avoiding traps along the way. This activity focuses on trust and communication) / Insect tasting (optional)
After these games, you will go on a treasure hunt, looking for a safe with several prizes!
Adventurers, it's up to you! And don't forget: "The sentence is irrevocable"!
https://whereez.com/fr/event/proexperience/s/stage-de-survie-olympiades-par-equipes
1 - IN THE SHOES OF A SCRIPTWRITER - CREATE YOUR OWN TV COMMERCIAL
In the shoes of the greatest French advertising executive!
Join forces and use your imagination to create your own script.
You choose the target: television or radio.
Find the slogan, a catchy and concise phrase.
Create the text of the advertisement.
Imagine and create the script.
Then present the advert in front of a green screen, camera and spotlight. There will even be a deliberation and a prize-giving.
A jury, consisting of the company's management (or people of your choice), will elect the best advertisers of the day!
https://whereez.com/fr/event/proexperience/s/creez-votre-publicite-tele-ou-radio-par-equipes
The dinner we are preparing for you in an unusual place in the West will be all the more deserved!
Don't make your management wait any longer, and offer your colleagues a turnkey event!
------- BONUS -------
Some activities deserved this TOP 10!
Ideal for a small group outing (with your CSE for example), with friends or family...these activities make their grand entrance in our "Bonus" section!
Bungee jumping: https: //whereez.com/fr/event/proexperience/s/saut-a-lelastique-ou-saut-pendulaire-pont-du-bras-de-la-plaine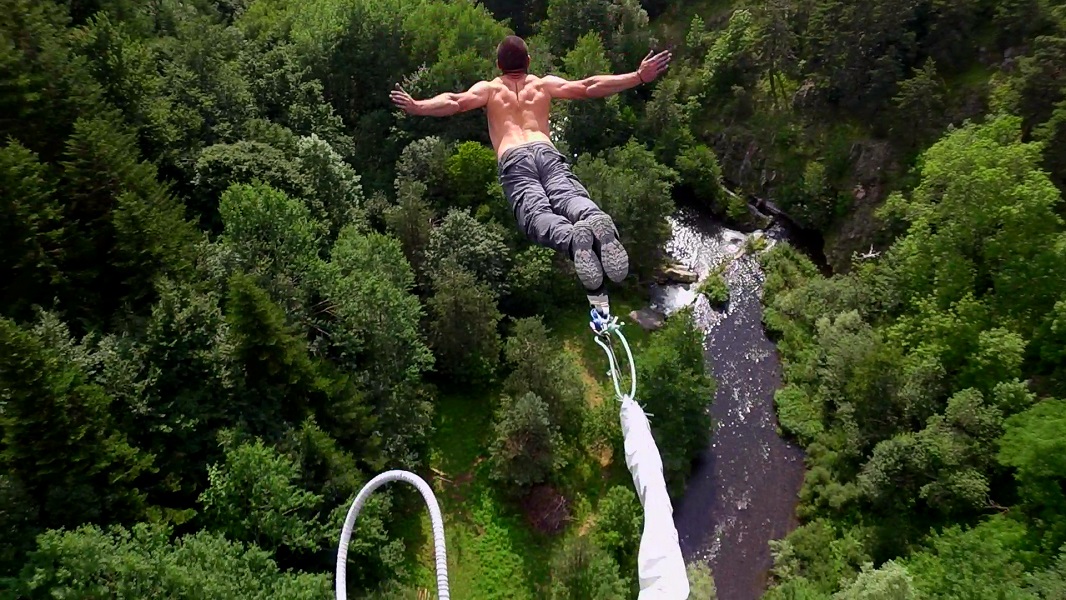 Axe throwing: https: //whereez.com/fr/event/proexperience/s/concours-de-lancer-de-haches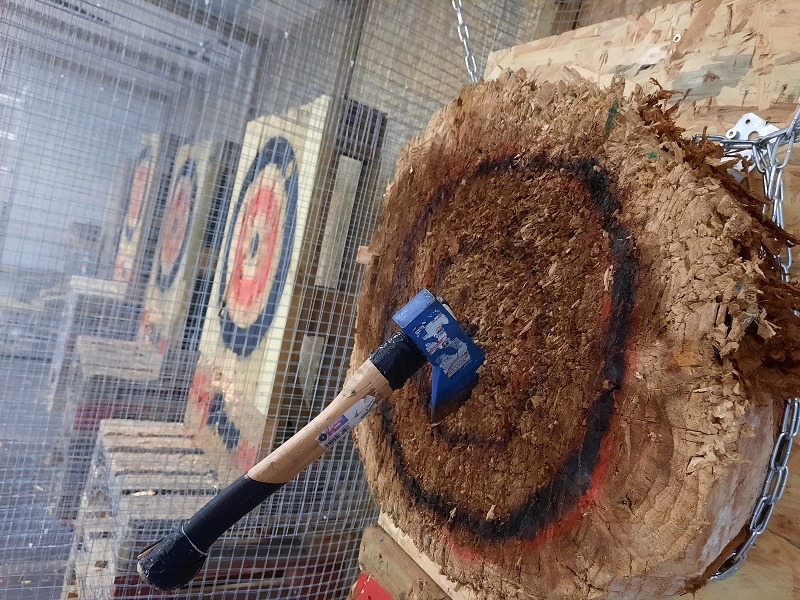 Climbing the volcano in an electric Wooper: https: //whereez.com/fr/event/proexperience/s/eco-tour-volcan-en-chopper-electrique-woolib-avec-petit-dejeuner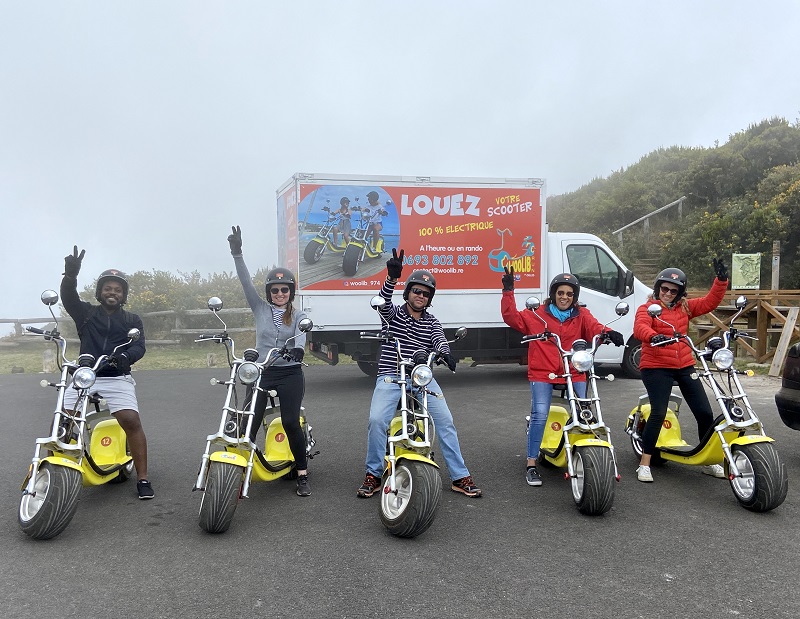 Do you have an event to organise in the near future?
Test our reactivity by sending us your request on contact@whereez.com